Robert-Jan Wille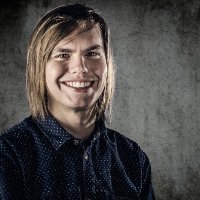 Alkmaar
 is a municipality and a city in the
Netherlands
, in the province of
North Holland
. Alkmaar is well known for its traditional cheese market. For tourists, it is a popular cultural destination.
Historical population
Year
Pop.
±% p.a.
1398
3,800
—
1514
4,179
+0.08%
1622
12,417
+1.01%
1632
13,200
+0.61%
1660
13,650
+0.12%
1732
12,500
−0.12%
1795
7,514
−0.80%
Source: Lourens & Lucassen 1997, pp. 54-55
The earliest mention of the name Alkmaar is in a 10th-century document. As the village grew into a town, it was granted
city rights
in 1254. The oldest part of Alkmaar lies on an ancient sand bank that afforded some protection from
inundation
during
medieval
times. Even so, it is only a couple of metres above the surrounding region, which consists of some of the oldest
polders
in existence.
In 1573 the city underwent a
siege
by Spanish forces under the leadership of
Don Fadrique
, son of the
Duke of Alva
. The citizens sent urgent messages for help to the
Prince of Orange
; he responded by promising to open the floodgates of the dykes and flood the region if the need arose, which despite the protestations of the peasantry, fearful for their harvest, he proceeded to do. Some of his dispatches fell into the hands of Don Fadrique, and, with the waters beginning to rise, the Spaniards raised the siege and fled. It was a turning point in the
Eighty Years War
and gave rise to the expression
Bij Alkmaar begint de victorie
("Victory begins at Alkmaar"). The event is still celebrated every year in Alkmaar on 8 October, the day the siege ended. In 1799, during the
French revolutionary wars
, an Anglo-Russian expeditionary force captured the city but was ultimately defeated in the
Battle of Castricum
. The French victory was commemorated on the
Arc de Triomphe
in
Paris
as "
Alkmaer
". The
North Holland Canal
, opened in 1824, was dug through Alkmaar. In 1865 and 1867 the railways between Alkmaar and Den Helder and between Alkmaar and Haarlem were built respectively. In the second half of the 20th century, Alkmaar expanded quickly with development of new neighbourhoods. On 1 October 1972, the town of Oudorp and the southern portions of Koedijk and Sint Pancras were added to the municipality of Alkmaar.